Looking to work with a top-quality supplier of wholesale coffee beans? Look no further than Trading Post Coffee Roasters! Our experienced team of coffee roasters and dedicated staff are committed to providing exceptional support to our partners in the wholesale coffee beans market.
Our services include wholesale coffee bean supply, barista training, machine upgrades, and consultancy, all aimed at helping our partners succeed. We pride ourselves on roasting our coffee by hand in small batches for the best quality and consistency in our wholesale coffee beans. We offer a wide range of wholesale coffee beans to choose from, including our signature blends, seasonal single origins, and mountain water decaf roast.
We care about ethical and sustainable coffee. This is evident in our sourcing of Soil Association and Rainforest Alliance Certified coffee. Our wholesale coffee beans are an excellent choice for your business.
To schedule a chat, order samples or book a tasting with our Wholesale Manager Sean, please reach out to us.
How to contact us:
Please use the contact form below
Or, you can reach out to us via email at wholesale@tradingpostcoffee.co.uk
Or, you can call our Wholesale Manager Sean on 07958 466570
Let's work together to create something great with our high-quality wholesale coffee beans from Trading Post Coffee Roasters!
Buy coffee in bulk
Quantity & Quality
When it comes to providing the finest wholesale coffee beans for your business, quality and freshness are key factors that can make or break your customers' experience. That's where Trading Post Coffee Roasters comes in.
By ordering bulk coffee from Trading Post, you can be assured that you're receiving the highest quality wholesale coffee available, and always freshly roasted to order. This means that your coffee will not only taste better, but it will also have a stronger aroma and fuller flavour profile.
Not only is the freshly roasted artisan coffee important, but so is the ability to buy coffee in bulk. When you purchase wholesale coffee in larger quantities, you can save money for your business. With Trading Post, you can easily bulk buy coffee while still receiving the finest quality product. We offer a variety of bulk coffee options to suit the needs of any business, from small offices to large restaurants and cafes.
When you choose Trading Post Coffee Roasters for your coffee needs, you're also supporting a local business that is dedicated to sustainability and ethical sourcing. We work directly with Rain Forest Alliance and Soil Association certified producers to ensure that our coffee is grown and harvested responsibly, and we take pride in providing a product that is not only delicious but also socially responsible.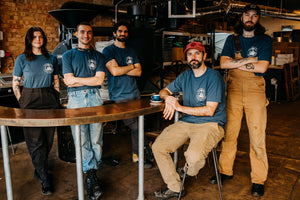 Supplying La Marzocco Coffee Machines to businesses since 2017
Words From Our Customers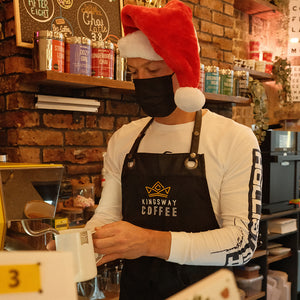 Reviewed by
Kingsway Coffee
"
I cannot give enough praise and appreciation for what the team at Trading post have done for us. The time and commitment in knowledge, help and guidance has been second to none from everyone there, and I don't honestly think we wouldn't have been able to achieve all that we have, without their time and generous spirit they have shown us in abundance.
"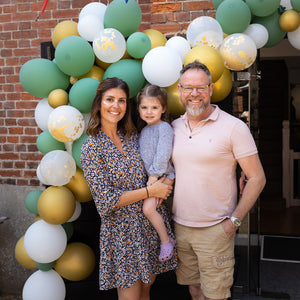 "
We were impressed from the minute they arrived.
My wholesale coffee beans arrive next day, personally delivered. The training has been incredibly helpful and enjoyable and the team's been so easy to learn from, speaking to you as an equal not a beginner. 
Above everything else, what I am most impressed with, is the effort and time commitment to us. I know we are not their only customers, but I feel like we are.
"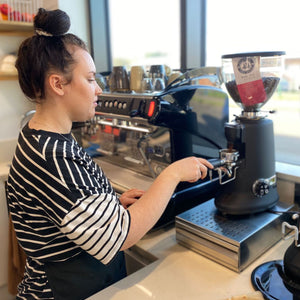 Reviewed by
Thrive Coffee & Juice Bar
"
Working with Trading Post as our new coffee suppliers has been an absolute breeze! We are beyond happy with the quality of the wholesae coffee beans and all our customers love it! Sean is very professional and always available when/if we need help and support which we highly appreciate. 
The switch from our previous supplier was made easy and efficiently. We look forward to our further training with the trading post team and taking our coffee skills to a new level!
"