Our Christmas Menu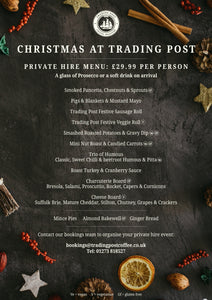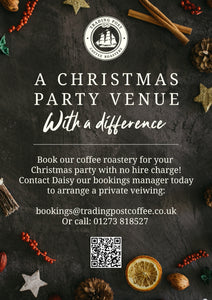 Looking for an exceptional venue to host your Christmas party? Book our coffee roastery with no hire charge! 
At Trading Post Coffee Roasters, we offer a truly unique setting for your celebration. Our award-winning venues are transformed into enchanting winter wonderlands, complete with festive decor. Experience the aroma of on-site coffee roasting machines, enjoy well-stocked bars, and savour our incredible festive menu.
Book your unforgettable Christmas party now and discover the charm of hiring our coffee roastery.
Or if you prefer to speak to us, please call: 01273 818527 (option 2)